Announcing the New Michigan Model for Health Portal for Teachers and Educators
2022-10-24 13:15:00 News & Articles

We are happy to announce the launch of our new Michigan Model For Health™ website portal for teachers, educators, and curriculum coordinators!
Since the launch of the new digital format for the K-12 health curriculum in 2020, once again, the MMH Program continues to evolve to meet the online needs of its health education partners. The MMH Portal is a one stop shop for all partner needs to access the digital curriculum and online resources.
The portal was created in response to new MMH resources released including a revamped online training module to support MMH implementation in the classroom, and a future launch of student online lessons for Grades 7-12 alcohol, tobacco and other drugs health unit to use within the classroom and/or virtual instruction. In addition, the changes incorporate teacher and health coordinator feedback to improve the navigation and security to access protected content and data within the MMH digital platform.
MMH Portal Page
After 7pm on October 26, 2022, all partners who have an account in the michiganmodelforhealth.org website will see the new MMH Portal page.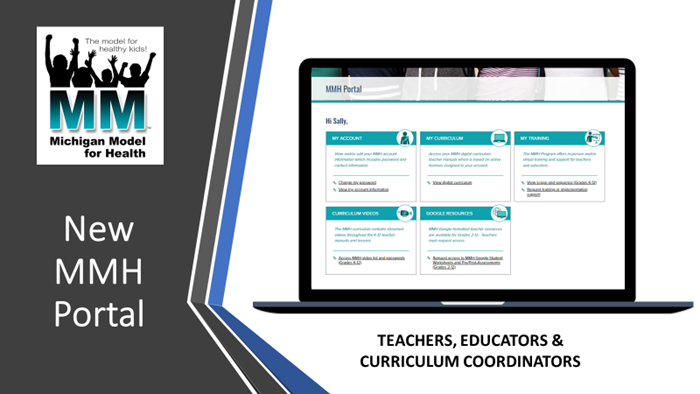 Mobile Menu Update
The mobile menu will be updated with a top link to the MMH Portal page.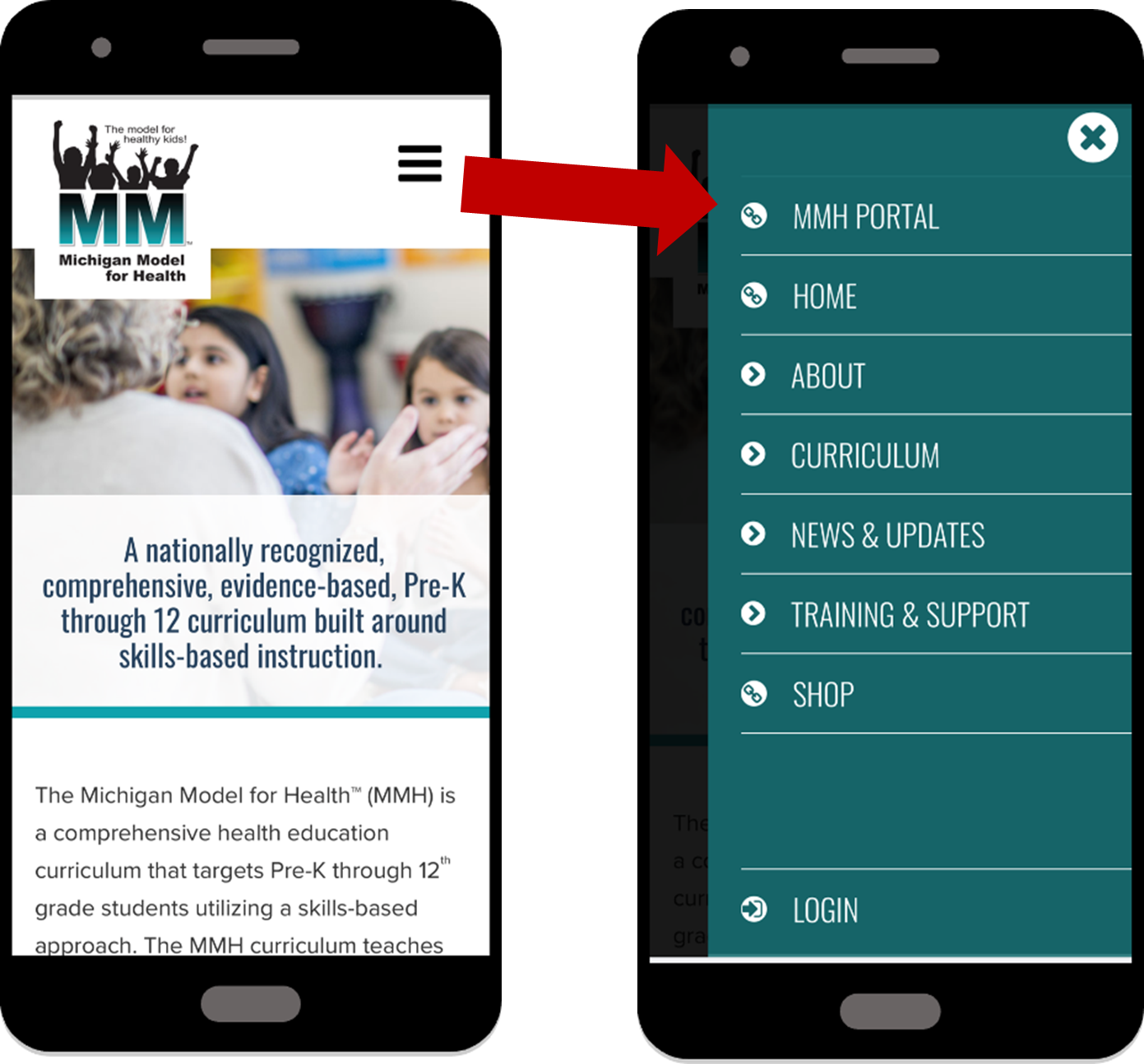 The Model for Healthy Kids
The Michigan Model for HealthTM is a nationally recognized, research-based comprehensive and sequential Pre-K through 12th grade health education curriculum. The MMH curriculum aims to give school-aged children and youth the knowledge and skills needed to practice and maintain healthy behaviors and lifestyles. It provides age-appropriate lessons addressing the most serious health challenges facing school children and youth.
Contact Us
Request MMH Training
Refer to the MMH Training page to request curriculum training in Michigan or out of state.
Order Curriculum
For further information, please contact the following MMH Program partners.