HIV Curriculum Addenda is Available for Grades 4, 5 and 7-8
2020-05-08 13:39:00 Curriculum Updates & Releases - Elementary K - 6 - Grades 7 - 8

---
Addenda for replacing print manual pages for the grade 4, 5, and middle school HIV curricula for the Michigan Model for Health™ have been created and represents the most recent revisions and updates made to these curricula. A state team of content specialists reviewed the curriculum for needed updates and revisions to maintain a current and accurate HIV Prevention curriculum.
HIV updates and revisions include:
New updated videos at the 4th, 5th and middle school grade levels on the topic of HIV prevention and revised lesson plans.* Refer to the Contact Us section below about accessing the new curriculum videos.
Updated Family Resource Sheets (FRS) for parents and guardians.
Updated website resources for teachers and parents.
Removal of dated and unavailable resources.
Updated HIV/STI and Sex Education in Michigan: Summary of Legal Obligations and Best Practices guide.
Revised and updated Resources for Complying with Michigan's Sex Education Laws and other Appendices documents including URL addresses for electronic documents.
*NOTE TO TEACHERS: Be sure to inform your Sex Education Advisory Board (SEAB) of the replacement of videos for the revised Michigan Model for Health™ HIV prevention lessons before showing them in class to your students. The District's SEAB makes determinations on whether HIV content changes require school board approval.
---
Download Addenda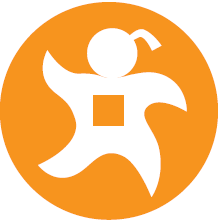 Grades 4 and 5 HIV Education Curriculum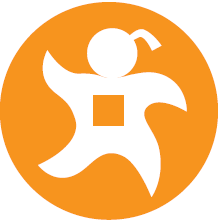 Grades 7-8 HIV & Other STIs Curriculum
Download and print the combined addenda file (90 pages) or individual addenda files for the middle school Growing Up and Staying Healthy HIV curriculum.
Combined HIV Addenda File (90 pages)
Individual HIV Addenda Files
Introduction
Lesson 1: The 4-1-1 on HIV and AIDS
Lesson 2: HIV and Other STIs–Evaluating the Risks
Lesson 3: Finding Help and Information
Lesson 4: Create a Plan to Stay Within the Boundaries
Lesson 8: Someday, But Not Now
Assessment
Appendices

Appendix D: HIV/STI and Sex Education in Michigan Public Schools

Appendix E: Resources for Complying With Michigan's Sex Education Laws

Appendix F: Sample Notification Letter

Appendix G: Human Immunodeficiency Virus Fact Sheet

Appendix K: Rubber Dams

Appendix M: Michigan Web-Based Resources

Appendix N: National Resources

Appendix O: Consent for Care and Confidential Health Information

Appendix Q: Requirements of Michigan Law: Resources and Information for Michigan Teachers Who Teach HIV Prevention or Sex Education
---
Contact Us
Request MMH Training
Refer to the MMH Training page to request curriculum training in Michigan or out of state.
Order Curriculum
For further information, please contact the following MMH Program partners.
---